Vietnam Tours from USA or Vietnam Tours for US travelers, how to travel to Vietnam from US is similar and frequently asked questions from USA citizens, who want to plan going to Vietnam for travel or business. We would like to brief some essential information and requirement for US travelers.
Best time for Vietnam Tours from USA
According to public holidays in United State of America and US habit of travel, US visitors usually plan their trip to Vietnam to fall in the end or of year or start. This time varies from October to March. In recent years, some of American want to travel Vietnam in summer from May to September to experience different style and gain cheaper cost. But summer season in Vietnam seems not to be appropriate to US citizens who mostly live in cold, dry weather and can not stand for too hot, wet weather in Vietnam during summer time.
The best time for travel from USA is in November to March. In this time, temperature in Vietnam varies from 10 to 15 degree Celcius. It meet US feeling and ideal for travel.
The problem is traveling during this time will bear higher cost from service providers because this is high season for almost visitors come to Vietnam.
Vietnam Tours from USA – Cooking Class
Instruction for Vietnam Tours from USA
Vietnam Visa for US travelers
Applying visa to Vietnam is very easy for US visitors from January 1st, 2017. According to this policy, US citizens and 40 other countries citizens may apply visa online through website of Vietnam Immigration Department at http://xuatnhapcanh.com.vn or http://immigration.com.vn. The policy is only valid for one month single visa to enter Vietnam for travel.
US citizens have another choice to apply visa through Vietnamese embassy in US or travel agency. With over one month and multiple entries visa, you must apply through Vietnamese embassy and travel agents.
Flights from USA to Vietnam
There are various choices for flights from USA to Vietnam and vice versa. The shortest flight time from USA to Vietnam belongs to American Airlines with 17 hours from Los Angeles to Ho Chi Minh and vice versa, 1.5 hours for transit in Tokyo.
You also can choose low price airfares from Vietnam Airline, China Airline, Eva Air or Asiana. Flight time and price really depends on your travel date and which city you arrive and depart.
Flights for Vietnam Tours from USA
What travel style to suit for US travelers
US visitors mostly choose classic and culture tours for the first time to go Vietnam. However, small group of travelers like to choose adventure travel style such as motorbike tours, cycling tours, jeep tours, trekking tours or mountain climbing in Fanxipan. Generally, US travelers own various requirement for travel and they require high standard of service, professional service quality. But they are good payers and no doubt to spend money for valuable service or unique travel style.
Today, US travelers custom is to book online for their holidays and they make travel plan and route by their way. Moreover, they book separate service like hotels, air tickets, transportation, home stay and combine them in accordance with travel information through internet and ex-travelers experience.
Nevertheless, advice from travel agent or tour operator is the best choice especially local travel agent. Because local tour operators have good experience for the best route to reduce cost while still guarantee travel style and service. Additionally, local travel agency provide on the group service support and intervene if you meet problems during the trip.
Travel style for Vietnam Tours from USA
Vietnam Visa for USA travelers
There 3 normal ways to apply visas to Vietnam:
1. Visa on arrival
You will get visa approval letter from Vietnam Immigration. By this way, you will contact to travel or visa company to apply visa approval letter before arrival and you will get visa when check-in Vietnam in the airport or border gate.
2. E-visa
This is the best way to get visa during Covid pandemic. You will go to Vietnam Immgration website to apply visa and pay for visa fee online. Normally after 3 days you will get the result.
3. Get visa via Vietnamese embassy or consulate in USA
As for this way, you will go to the closest Vietnamese embassy or consulate in USA to apply for visa. It's quite inconvenient if your place is far from the embassy or consulate.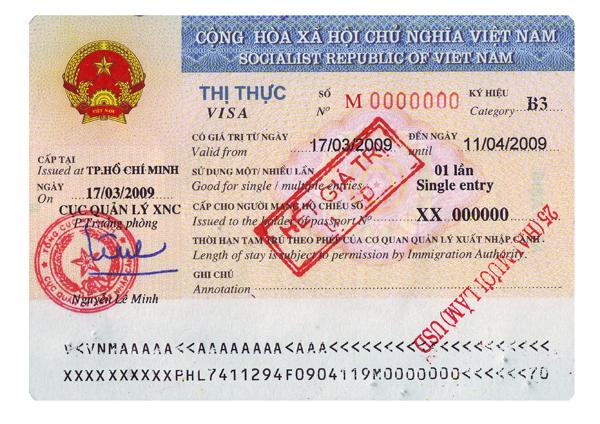 For more information, you should refer our recommended articles: Vietnam Tours from Canada, Vietnam Tours from Australia, Vietnam Tours from UK.
Other useful articles you may concern: