Vietnam itinerary 2 weeks or Vietnam 2 week itinerary, Vietnam in 2 weeks suggestion is usually asked by travelers because 2 weeks is very suitable time for foreign visitors who spend holidays abroad. We would like to introduce some of suggestion for activities in Vietnam in 2 weeks into several travel styles for international tourists as recommendation.
International tourists, especially from Europe, America, Australia and countries far away from Vietnam, should spend first day to relax after a long flights even multiple transit points to reach Vietnam. In Vietnam, there are 2 busy international airports named Noi Bai International Aiport in Hanoi and Tan Son Nhat International Airport in Ho Chi Minh City, most of international flights will arrive in these 2 airports. Currently, there is several abroad flights depart and arrive in Da Nang airports but not too many.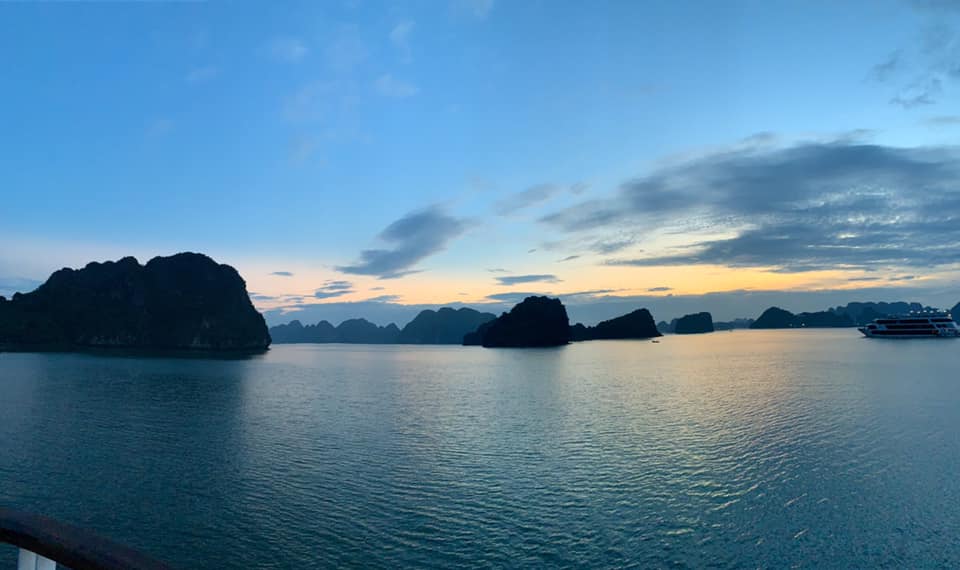 Vietnam itinerary 2 weeks suggestion start from Hanoi
If your flight arrive in Hanoi that means your tour will start in Hanoi – capital city of Vietnam; center of politic, economic, culture, tourism. Hanoi is ideal for starting point, special for tourists focus on cultural or classic travel.
Vietnam 2 week itinerary in the north of Vietnam
Day 1: Arrive in Hanoi. Accordingly, you should spend this day for relax and recovery of health to discover Vietnam in the following days.
Day 2: If you want to discover Hanoi, you should spend the whole day to visit famous sight seeings in Hanoi. For example Ho Chi Minh Complex, Temple of Literature, Thang Long Citadel, Tran Quoc pagoda, Bat Trang ceramic village, Ngoc Son temple, Ethnology Museum… Additionally, experience cyclo tours in the Old Quarter and Water Puppet Show is also a common choice for travelers.
Day 3 and 4: You should spend for Halong Bay tour, a must-see destinations in Vietnam, common choice is 2 days/ 1 night and sleep on the cruise to discover this World Nature Heritage at night. For deep discovery, you can spend 3 days/ 2 nights for Halong Bay or combination with Cat Ba island.
Day 5 – 7: Use these days for Sapa trip. From Hanoi to Sapa your have 2 choices, using train or car/bus/minibus. Today, Hanoi – Lao Cai highway was launched so going by car is very fast and convenience but using train is also an unique experience for train in Vietnam.
Day 8: Take flight or train to Hue. If you use flight you need a half day to reach Hue including airport transfer, if you use train you need the whole day.
Vietnam itinerary for 2 weeks in the central Vietnam
9th day: Spend the whole day to discover Hue including Imperial Citadel, Tombs of Nguyen Kings, Thien Mu pagoda…
10th day: Transfer from Hue to Hoi An ancient town with stop in Da Nang.
11st day: Discovery of Hoi An. There multiple choices of tours here with various travel style including classic, cultural, adventure, boat trip, beach…
Vietnam itinerary in 2 weeks in the southern Vietnam
12rd day: Take flight to Ho Chi Minh City and discover Ho Chi Minh (also called Saigon) in a half day.
13th day: This day spend for Mekong Delta by exploration of floating markets and experience local life in the south of Vietnam.
Day 14: You should spend it for shopping and preparation for flights back to your home country.
Vietnam itinerary 2 weeks start from Ho Chi Minh
Originally, Ho Chi Minh City is called old name as Saigon also, the biggest and most dynamic city of Vietnam; center of economic, culture and education. Tan Son Nhat airport in Ho Chi Minh city is the busiest airport in Vietnam. Start the trip in Saigon is in reverse to start from Hanoi with Vietnam itinerary 2 weeks could be advised as below.
Vietnam itinerary 2 weeks in the south of Vietnam
The first day: Arrive in Saigon, spend the first day for relax after a long flight.
The second day: Use this day to explore Saigon by half day Saigon city tour and going to Cu Chi tunnels – one of the most interesting site for tourists in Vietnam.
Day 3 – 4: You should spend 2 days for Mekong Delta from Saigon, overnight in Can Tho city to experience Cai Rang floating market in early morning might be unforgettable moments.
Vietnam 2 week itinerary in the central area of Vietnam
The fifth day: Take flight to Hue or Da Nang to explore central area of Vietnam. Spend a half day for Hue Imperial Citadel or Hoi An ancient town.
The sixth day: Spend for Hue or Hoi An as the whole day.
The seventh day: Transfer from Hue to Hoi An via Da Nang or vice versa.
The eight day: This day should be free in Hoi An or Hue.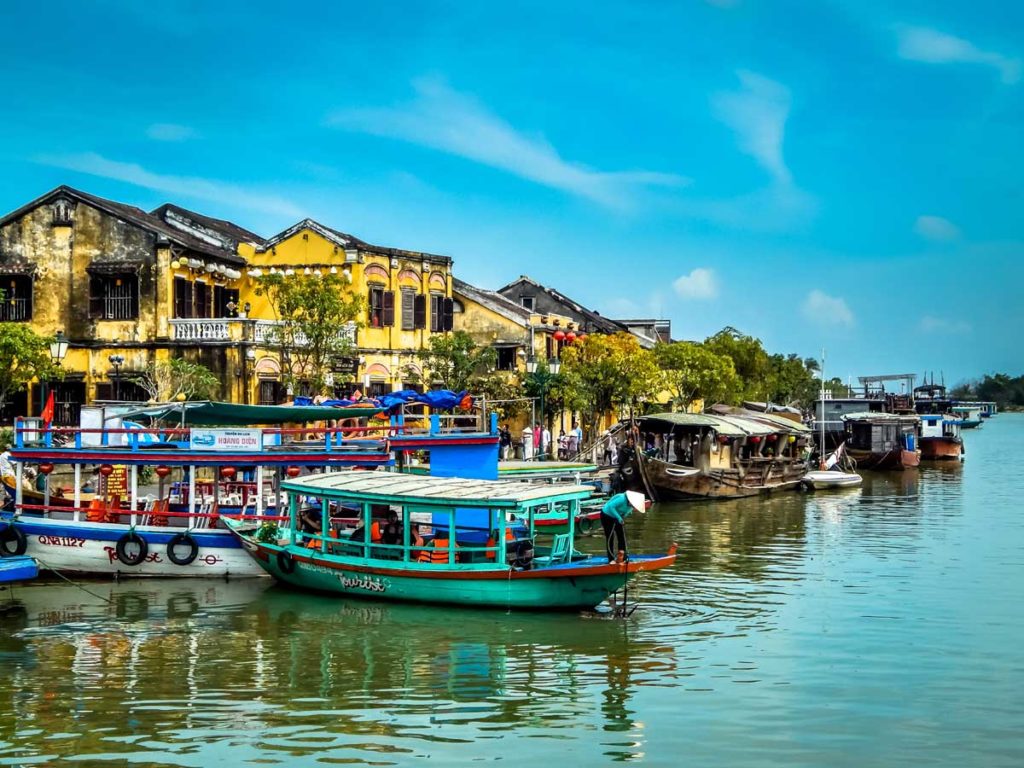 Vietnam in 2 weeks itinerary in the northern Vietnam
The ninth day: Take the flight to Hanoi and starting Hanoi city tour in a half day.
Day 10 – 11: Spend these days for Halong Bay, the must-see destination in the north of Vietnam for everyone.
Day 11 – 13: Spend for Sapa trip or Ninh Binh, Mai Chau, Ba Be Lake and other famous destinations in the northern Vietnam.
The last day: Departure of Vietnam.
The above suggestions is basic itinerary and frequently use for classic or cultural tours, if you like adventure or beach the itinerary should be added various options. Please contact us for more details. Moreover, you could refer here for more Vietnam Itinerary suggestions.
There are several Vietnam itinerary 2 weeks in detail in Vietnam Tours category you could take a look for reference: